Zack Snyder, director of 300 and Watchmen, has a new film project coming out in 2011 that may be of interest to genre-loving libertarians: the upcoming movie Sucker Punch. It may not have an overtly libertarian theme or plot, but it does appear to center around an issue that is relevant to libertarians, particularly women and libertarians interested in the time period in the US in which this film is set, the 1950s.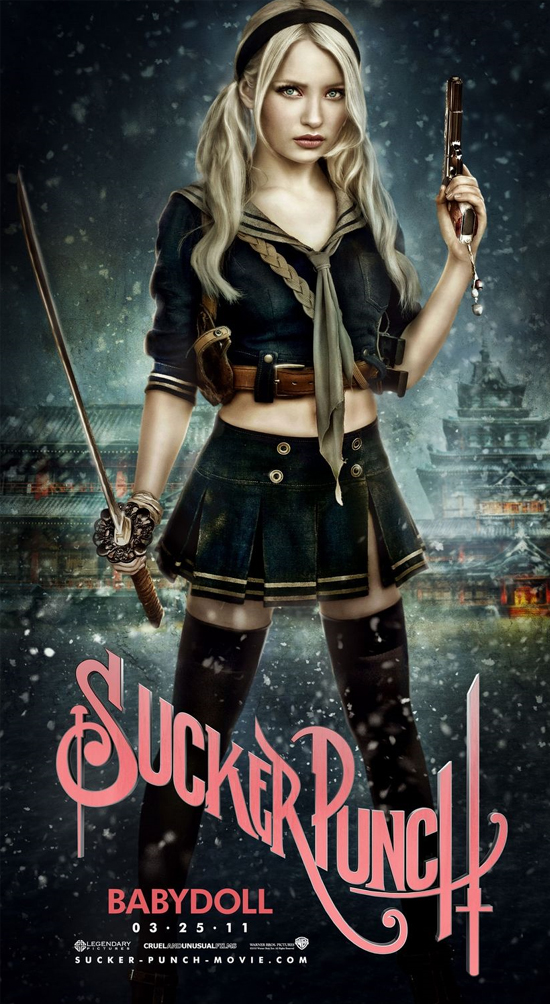 The premise and setting of Sucker Punch remind me of Angelina Jolie's film Changeling, directed by Clint Eastwood, written by J. Michael Straczynski of Babylon 5 fame, and set in 1928. Both films depict periods in the United States in which it was all too easy to commit someone, particularly a woman, to a mental institution against her will. In Changeling, Jolie's character is involuntarily committed to the local hospital's psychopathic ward by a corrupt cop for political/job preservation reasons. In Sucker Punch, the main character, Baby-Doll (what's with the name?), is involuntarily committed to a mental institution and scheduled for a barbaric lobotomy. I suppose we'll have to wait to find out why and by whom she was committed.
So, in Sucker Punch, as in Changeling, it appears we will be presented with a story illustrating (wrongful) involuntary commitment, the unequal status of women in recent US history, a struggle for freedom and to maintain one's sanity in an oppressive medical institution where the authorities insist you are insane. Unlike Changeling, which was a historical film, Sucker Punch will be an action fantasy.
{ 0 comments }