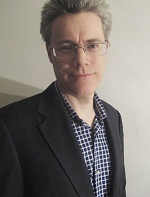 [Are China's go-go day's behind it or will it roll with the punches?  Below is an interview with Mark DeWeaver, author of the forthcoming book Animal Spirits with Chinese Characteristics -- to be released on December 11.  Mark received his PhD in economics from the University of Hawaii in 1998.  He is the co-founder of Quantrarian Capital Management a DC-based emerging markets hedge fund.]
Tim: Tell us a little about yourself, your academic background and what drew you to China?
Mark: I originally went to China in 1985 to study Chinese.  Later, as it started to seem that China would follow in the footsteps of Eastern Europe and the Soviet Union, I became interested in the transition from socialism to a market economy.  I ended up going back to school to study economics at the University of Hawaii, where I had an East-West Center scholarship.
Tim:  Why did you move to Hong Kong and what did you do there?
Mark:  I worked for Hong Kong brokerages but lived just over the border in Shenzhen.  I spent most of my time writing reports on the mainland projects of Hong Kong-listed companies and sometimes also translated meetings for visiting clients.
Tim:  What made you interested in writing a book?  Why now?
Mark:  The idea for the book occurred to me in the mid-2000s.  At that time our fund was entirely invested in Hong Kong and Chinese-listed stocks so I got pretty focused on the volatility of Chinese investment growth.  I noticed that little had been written on this subject in English so I thought I could fill an interesting niche for the English speaking reader.
It turns out that this is a pretty good time for the book to be coming out as people are beginning to talk about China's economy slowing down.  But of course I didn't originally anticipate this.
Tim:  Great title, what is the inspiration for it?
{ 0 comments }