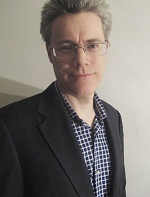 [Are China's go-go day's behind it or will it roll with the punches?  Below is an interview with Mark DeWeaver, author of the forthcoming book Animal Spirits with Chinese Characteristics -- to be released on December 11.  Mark received his PhD in economics from the University of Hawaii in 1998.  He is the co-founder of Quantrarian Capital Management a DC-based emerging markets hedge fund.]
Tim: Tell us a little about yourself, your academic background and what drew you to China?
Mark: I originally went to China in 1985 to study Chinese.  Later, as it started to seem that China would follow in the footsteps of Eastern Europe and the Soviet Union, I became interested in the transition from socialism to a market economy.  I ended up going back to school to study economics at the University of Hawaii, where I had an East-West Center scholarship.
Tim:  Why did you move to Hong Kong and what did you do there?
Mark:  I worked for Hong Kong brokerages but lived just over the border in Shenzhen.  I spent most of my time writing reports on the mainland projects of Hong Kong-listed companies and sometimes also translated meetings for visiting clients.
Tim:  What made you interested in writing a book?  Why now?
Mark:  The idea for the book occurred to me in the mid-2000s.  At that time our fund was entirely invested in Hong Kong and Chinese-listed stocks so I got pretty focused on the volatility of Chinese investment growth.  I noticed that little had been written on this subject in English so I thought I could fill an interesting niche for the English speaking reader.
It turns out that this is a pretty good time for the book to be coming out as people are beginning to talk about China's economy slowing down.  But of course I didn't originally anticipate this.
Tim:  Great title, what is the inspiration for it?
Mark:  Keynes believed that capitalist booms and busts are attributable to the "animal spirits" of private sector investors—spontaneous urges to act that are unrelated to objective calculations of profit and loss.  I wanted to emphasize that socialist economies are also subject to this kind of irrationality, though for different reasons.
Tim:  What made you gravitate towards the Austrian School of economics versus say something more mainstream like New Keynesianism or Monetarism?
Mark:  I think the Austrian economists are particularly interesting because of their analysis of the problems with the idea of central planning.  Other schools of economics are generally focused entirely on free enterprise economies and therefore have little relevance to China.
Tim:  You cite Mao, Marx, Engels and a number of other historical figures, notably János Kornai – a Hungarian economist – throughout your book.  What resonated from these characters?  What can their literature tell us that we may overlook today?
Mark:  I think the early economists are important because, as Keynes put it, "even the most practical man of affairs is usually in the thrall of the ideas of some long-dead economist."  We need to reread the long-dead economists to understand our own unstated assumptions.
Kornai is more recent, of course.  His 1992 book, The Socialist System, was particularly useful because it helped me to understand the similarities between the current Chinese investment cycle and those observed in the Soviet Union and the formerly socialist economies of Eastern Europe.
Tim:  Karl Marx's magnum opus was all about Capital and was first published about decades ago, in 1867.  Yet after more than a century with over a hundred experiments in large scale, long term socialism: countries that had open markets, freer trade and political liberalizations are measurably wealthier and healthier.  Why is there still a debate regarding how capital is allocated, owned, created, pooled, consumed and distributed?
Mark:  I think the debate continues because so few people have any experience as proprietors.  People who have never run a business have difficulty really understanding how capitalism works. It is easy for them to be convinced that some other system could work better because they tend to assume away the information and coordination problems that the free enterprise system solves for us.
Tim:  So tell us about China.  Not a day goes by without ginourmous 50 size font headings published in newspapers around the world.  Are they, as Jim Chanos proclaimed "Dubai times 1000″?
Mark:  They are certainly some multiple of Dubai but I'm not sure it's a thousand.  Also, unlike Dubai, China has a long history of misallocating investment.  While China is clearly headed for a slowdown at this point, I don't know why this should be particularly more extreme than the many investment busts that the country has experienced in the past.
Tim:  One of the many stories we are continually told about China is that its growth is not only sustainable but its policy makers have the Midas touch.  Why is this not the case?
Mark:  Claims about the Midas touch overlook the poor quality of Chinese growth, much of which relies on investment in sectors that are already experiencing overcapacity.  Like Soviet communism, China's economic system incentivizes quantity rather than quality.
Tim:  What about the Chinese consumer?  Michael Pettis has noted that every year for the past 10 years, consumption as a percent of GDP has gone down, despite the jawboning of policy makers.  Martin Wolf suggested earlier this year that some kind of rebalancing will take place and consumption will rise dramatically over the next decade.  Who is right?
Mark:  Rebalancing would require a redistribution of national income from the powerful to the powerless.  I don't think anybody should hold his breath waiting for this to happen.
Tim:  Another one of the stories prevalently told is that this next century will be China's.  Do you think that this is the case?
Mark: If that is the case I don't know why wealthy Chinese go to such great lengths to get foreign passports for themselves and send their children abroad to study.  If they don't believe in the Chinese century I don't see why I should either.
Tim:  Despite a concerted marketing campaign, State-owned enterprises continue to dominate the economy as a whole, producing roughly 62% of all GDP and growing again.  Do you see these government managed agencies reforming and ultimately privatizing as proposed by the World Bank?
Mark:  These reforms are not going to happen in the absence of political change.  The powerful Party members that control these assets are not going to give them up voluntarily and the central government is not powerful enough to override them.
Tim:  In Godfather III, various mafia leaders attempt to legitimize their vast holdings, casting aside all illicit enterprises such as drug running.  One of the arguments Western expats have made in the past is that similarly, the Communist Party will also purportedly cast aside any and all taboo enterprises and begin promoting "best practices" much akin to large multinational companies.  The key difference of course is that Michael Corleone had to bribe senators and policy makers whereas the Communist Party is answerable and accountable to no one outside the party — the hongbao (red envelope) is simply moved around internally.  Is there any incentive for Xi Jinping and his new leadership team to reform and privatize?
Mark:  Actually I think the Party has a lot in common with the Corleone's.  Even if the top leadership wanted to move to a "100 percent legitimate" way of doing things, it wouldn't really be possible.  There would be too much resistance from the lower level cadres who are the main beneficiaries of the current system.
Tim:  Various China bulls have speculated that China is supposedly discretely buying up gold, silver and other commodities with the end goal of pegging the RMB to "hard money."  Based on the Chinese financial press, does it appear that anyone within the PBoC, SAFE or other state financial organs plans to move towards a commodity-based currency?  Or will they continue the status quo in a post-Bretton Woods world — meaning Chinese policy makers are still at the mercy of the Federal Reserve?
Mark:  I think they are still at the mercy of the Fed.  There isn't any place other than US treasuries where they can park USD 3 trillion in forex reserves. A commodity-based currency just wouldn't be practical.
Tim:  One argument by China bulls have used is that Chinese policy makers have "plenty of ammo" left in their toolbox.  That the political class has ~$3.4 trillion in assets to dig themselves out of a quagmire, out of a "hard landing."  Yet others suggest this is a sign of weakness, that neither SAFE nor the PBoC can actually use the assets without causing, for example, commodity prices to dramatically rise.  Who is right?
Mark:  Forex reserves aren't useful for anything except financing imports and overseas acquisitions.  They don't have any relevance to a "hard landing" caused by domestic imbalances.
Tim:  Jim Chanos has suggested that if you factor in non-performing loans (such as the $1.7 trillion recently "flipped over") and inflation, there probably has not been any real growth in China for the past several years.  What do you think, do the GDP numbers reflect reality?
Mark:  It really depends on what reality we are trying to reflect.  I think the GDP numbers are probably as good a measure as any of the output of the economy.  If it's a question of whether or not this output is useful for anything, then of course Chanos is right to be skeptical.  But it is still a bit unclear exactly what is meant by "real growth" and how this should be measured.
Tim:  It seems as though there has been a lot of wishful thinking on the part of Western analysts regarding what China is and will be — and what role the US will have in the future.  For example, just like Hayek justified Pinochet's autocratic rule, so to have some libertarians white washed China's totalitarian police state.  Why is this?
Mark:  I think libertarians have confused being free with being above the law.  In China well-connected people enjoy considerable freedom from government intervention.  Investors are free, for example, to violate environmental regulations with all but complete impunity.  But this isn't real freedom.  The people who suffer the consequences are profoundly unfree.
Tim:  Bill Bishop has suggested that the Great Firewall has effectively created one world, two internets.  What are the negative economic consequences of not protecting free speech?  Does this censorship regime stifle innovation and creativity in the workplace and ultimately the marketplace?
Mark:  Intuitively it seems that the Great Firewall must have negative economic consequences but I can't seem to think of any.  Most subjects can be discussed openly and those that can't (e.g. the legitimacy of one-party rule) don't generally seem to be the kinds of things that would have an impact on innovation.  I'm also not sure that Chinese places outside the Great Firewall (e.g. Taiwan) are any more innovative.  This is a puzzling question.
Tim:  Myanmar (Burma) recently began abolishing direct media censorship in August.  Do you think Chinese policy makers can and will eventually abolish the Great Firewall and other censorship apparatus'?
Mark:  I don't see why they should.  The Burmese wouldn't be doing this either if they weren't so keen to have economic sanctions lifted.
Tim:  Let's talk about science and technology in China.  You note that in Chapter 9 that "Central government officials will make up the research agenda; scientists will carry it out."  Several western futurists such as Hugo de Garis and Ben Goertzel contend that China will be at the forefront of technological innovation, perhaps even creating a hypothetical "singularity."  In contrast, Duncan Clark, a technology consultant in Beijing contends that China does not have the right kind of system to germinate and foster the needed innovation and creativity to build a new "Silicon Valley."  What can the Japanese and Soviet planners (pdf) of the 1980s teach us about centrally controlled research and development?
Mark:  The governments of both Japan and the Soviet Union made unsuccessful attempts to stimulate technological innovation during the 1980s.  The Soviets focused on computers and machine tools, the Japanese on artificial intelligence.  Both failed to make any breakthroughs.
I think what this history teaches us is that innovation isn't really amenable to central-government control.  The problem is that no one can really know in advance what ideas are worth pursuing.  Progress happens by accident, by trial and error.  It cannot be planned.
This makes it very unlikely that a country like China, where the majority of the economy is state owned, would be at the forefront of technological innovation.
Tim:  In terms of semiconductors sales, five out of the top 10 and eleven out of the top 25 semiconductor firms are US companies.  The others are from a handful of developed countries such as Japan and South Korea.  Yet one of the claims China bulls have made is that domestic players like SMIC will one day soon, replace the US as the dominant player.  Even with preferential policies (guanxi from Jiang Mianheng) can SMIC and other Chinese design houses leap-frog their counterparts in developed countries?  Since fabrication plants are extremely capital intensive, would Western firms be willing to risk building a new fab plant in China with the possibility that it would be "nationalized" and technology copied (e.g., similar to what happened with the French, German and Japanese rail technology that was copied)?
Mark:  It's hard to see how any foreign firms would be willing to build fab plants in China, given the country's abysmal record on protecting intellectual property rights.  The Chinese are going to have to build these plants themselves and I don't see what advantages they will enjoy (other than a protected domestic market) vis a vis competitors in other countries.
Tim:  You mention some of the seen and unseen consequences of Chinese policy makers in erecting face projects.  For example in Chapter 5 you note a number of amusement parks that have been built with much fanfare, which were later reclaimed by nature and its weeds.  You also note how numerous airports have been erected and now lay dormant, such as the case of Fuyang in Anhui province.  And then you also mention how the high-speed rail initiative is a gigantic money pit, in which numerous billion dollar scandals have taken place and corruption running all the way to the top, with the firing of railway chairman Liu Zhijun.  What role does a lack of transparency, face-projects (mian zi gong cheng) and institutionalized nepotism (guanxi) play in these cases?
Mark:  Clearly all three are part of the problem.  The performance evaluation system for local officials incentivizes them to maximize GDP growth at the expense of economic efficiency while the lack of accountability allows them to push wasteful projects solely for the sake of bribes and kickbacks.
Like the owners of capitalist firms, Chinese officials are motivated by the desire for personal gain, but there can be no presumption that their machinations will generate socially optimal outcomes.  In this case, greed is not good.
Tim:  In the first couple of chapters you note how provinces basically operate as independent fiefdoms, with huge intra-state barriers to prevent neighboring competition.  Several industries impacted directly from this feuding are cement, steel and coal production.  You note that despite decades of jawboning, legislation, guided-consolidation and even (rarely) allowing market forces to clear unproductive assets — each province still owns and operates cement, steel and coal producers that bleed capital.  How did this come into being?  Why have past efforts seemingly failed?
Mark:  Again, the main problem is that officials are incentivized to maximize GDP within their jurisdictions.  This means that local-government sponsored entry in any given sector will continue as long as some official's ranking will improve relative to others in his or her peer group.  It doesn't really matter whether or not the new entrants will be profitable.  What's important is the race for GDP growth.
The problem for the central government is that it has no effective means to bring about creative destruction.  Local governments have little trouble resisting attempts to eliminate excess capacity.  They may simply ignore central government directives or even go through the motions of dismantling plants only to reassemble them later on.
Tim:  At the height of the financial crisis in November of 2008, Hu Jintao promoted a large nationwide stimulus to purportedly prevent the country from falling into a recession.  Because this involved lowering interest rates and forcing the banks (all of which are state owned) to loan a certain quota, one of the unintended consequences was that asset bubbles formed in numerous industries, such as the real estate market.  And rather than raising interest rates, the policy makers have created what amounts to band-aids to prevent housing prices from rising.  One of these is a new property tax, which along with other legislation is supposed to stymie speculation.  Yet because of capital controls there are few choices for savers to park their funds.  Is this a classic case of a boom-bust cycle?  Can policy makers guide any of the asset classes to a "soft landing?"
Mark:  Yes, it certainly looks like a classic case.  I think administrative measures like changes in the tax code are unlikely to be enough to guarantee a "soft landing."  The only way to keep asset prices up is to allow bank credit to continue to flow into speculation.  That, however, will eventually return the banks to the condition they were in in 2000, when their non-performing loan ratios were, by some accounts, as high as 50%.
Tim:  One of the unlikeliest of anti-property-tax proponents has been members of the political class themselves.  Because now they would have to divulge all of their assets, including those owned by mistresses, family members and business associates (70 Communist Party members alone are worth ~$90 billion).  Thus the fight against this measure is somewhat similar to the past struggles against official resumés and CV's — once something is down on paper it is much harder to deny what your credentials and work history are, or in this case: what assets you are legally connected to.  What do you think the ultimate outcome will be?  Is this a positive harbinger for transparency?
Mark:  I think China's elites will always be able to find a way around attempts to make them divulge all of their assets.  Transparency is not really possible when the people who have something to hide are the only ones with any real political power.
Tim:  Orville Schell has complained that the US government does not operate enough like the Chinese government, that more central planning and social engineering need to be undertaken.  Last spring he suggested that in contrast to a "gridlocked Congress," Chinese policy makers are not bogged down and "get things done."  Do you think Schell's prescription will be effective and productive long term?
Mark:  The history of Beijing's many failed efforts to eliminate excess capacity indicates that the Chinese government is not as good at "getting things done" as is commonly imagined. The central government can easily get things done if lower-level officials want to do them.  When central government policy runs counter to local interests, however, central government regulatory bodies often seem to be practically powerless.  Beijing can engineer investment booms in particular sectors without difficulty.  Eliminating excess capacity is much more difficult.
Implementing the Chinese system in the US would actually mean allowing US state and local governments to run the economy.  I doubt Schell, or anyone else, would like the result.
Tim:  As of this summer, there are a million USD millionaires in China now.  Do you think these are legitimate paper numbers or that once the fallout from the housing and other asset bubbles settles, there will be a large readjustment downwards?
Mark:  There would certainly be a large readjustment downwards.  These people aren't keeping all their money under the mattress.  I imagine that many of them hold the majority of their net worth in the form of property.
Tim:  Earlier this summer, there was a paper (pdf) from the Brookings Institute that suggested that Shanghai will be an international financial center by 2020.  What do you think?  Isn't there already a financial center in China called Hong Kong?
Mark:  Yes, Hong Kong has been China's international financial center since the 1980s and this is unlikely to change.  There is certainly no likelihood of Shanghai being an international financial center as long as the Chinese yuan is not convertible.  Hong Kong also benefits from having a much more credible regulatory regime.
Tim:  Can you explain what kind of investment booms and busts there have been in the past six decades here in China.
Mark:  Chinese investment booms always begin with a relaxation of central government administrative policy.  This allows local governments to push all manner of projects within their jurisdictions, many funded with loans from the state-sector banks.  Under the pre-1978 command economy, this led to resource constraints.  Today the main result is inflation.
In either case, the central government eventually has to tighten policy for the sake of social stability.  This tightening takes the form of crackdowns on projects that went ahead without the required approvals or violate industrial policy, along with restrictions on bank lending.  Investment growth then falls abruptly.
Eventually the situation returns to normal.  It then becomes only a matter of time before the central government yields to pressure from local governments and relaxes policy.  Thus the cycle begins again.
Tim:  One of the complaints some foreign firms have in doing business with local firms is that it is a fragmented market (pdf), akin to the EU.  Why is there so much provincialism and protectionism within local markets?
Mark:  This gets back to the incentives facing local officials.  If they allow outsiders to sell within their jurisdictions GDP growth will suffer because there will be less local production.  Tax collections may suffer as well because VAT is collected at the factory rather than at the point of sale.
Tim:  There are a number of investors such as Jim Rogers who claim that China is extremely capitalistic, hinging on the free-market mecca — that China will never be Communist again.  Earlier this spring Peter Schiff debated the question as to whether or not China does capitalism better than the US.  He said yes.  I said no.  What do you think?  Despite having 82 million members in the Communist Party, has Communist ideology disappeared from China?
Mark:  I don't see how we can speak of a country as capitalist if the majority of the means of production are state owned.  If capitalism means anything, it means that the means of production are in private hands.  "State capitalism" is an oxymoron.
Tim:  If central planning of the real-estate market could not work in the US, Spain, Ireland, Dubai and every other country it has been tried it, can it work in China?
Mark:  Not likely!  The actions of the myriad participants in a real estate market can't even be predicted, let alone controlled.
Tim:  What are some other understated problems that China may have that are not receiving the attention it deserves?
Mark:  I think the main problem that is routinely overlooked is that the central government is not powerful enough to control local governments.  Even when there are solutions to China's problems, it is often not politically possible for Beijing to implement them.
Tim:  Are there special interests groups in China?  Do they operate any differently than SIGs do in other countries?
Mark:  There are clearly special interest groups and many of them are quite powerful.  I think the main difference with SIGs in other countries is that in the Chinese case they often operate entirely above the law.
Tim:  Over the past several years The Economist  and other demographers have suggested that China will grow old before it grew rich, do you think there is a demographic wall approaching?  How can the policy makers avoid this?
Mark:  There is no doubt about the demographic wall and I think it is already too late to do anything about it.  Relaxing the one child policy seems an obvious place to start, but it's not even clear that this would raise the birth rate that much.
Tim:  Several financial commentators have suggested that China could solve their demographic issues with more immigration.  Yet over the past year, the PRC has passed a number of laws making immigration more difficult, even for simple activities like tourism.  Is there any quick fix to alleviate the gender imbalance (~117 male:100 female), the relative low birth rate (roughly >1.5/mother due to the OCP) and a quickly aging population?
Mark:  No I don't think immigration is going to be the answer.  It's just not clear who would want to move there.  And I don't think anything short of World War III is going to solve the gender imbalance.
Tim:  There has been some discussion as to whether or not Westerners, in particular young college graduates, should immigrate to China.  I recently weighed in on the matter. What are your thoughts?  Do you think the possible career opportunities of China outweigh the costs of working and staying in the developed world?
Mark:  I don't think immigrating to China would be a logical choice for must foreigners.  There just wouldn't be that many job opportunities for them, particularly if they don't speak the language.  They would also be competing with the many Chinese graduates of US colleges that return home after graduating.
Tim:  You state on p.211 that "Following the 2003-2004 investment boom, for example, the State Council approved a policy designed to "advance the adjustment of the industrial structure" in over 20 industries.  This 2005 initiative was accompanied by a detailed list of project types, specifying which were to be "eliminated" (399 project types), "restricted" (190), or "encouraged" (593)."  This sounds like central planners are picking winners and losers.  Some China bulls say this does not occur.  How pervasive is it?  Does it only occur in industries like auto and aeronautics, where China has been trying to consolidate the industry into a few players?
Mark:  Yes, that certainly counts as picking winners and losers.  And this goes on in a wide range of industries.  In addition to high-profile cases like autos and aeronautics, we also find the central government trying to micromanage things like the sizes of cement kilns and steel mills.  In a lot of cases, however, the State Council can pick winners a lot more easily than it can pick losers.  When a factory is supposed to be eliminated, the local government will generally do everything it can to keep it open.
Tim:  On p.219-220 you explain the 90-70 rule.  Why are rules like this impossible to carry out even if described in explicit detail by central planners?
Mark:  The rule that 70% of residential construction consist of units no larger than 90 square meters could conceivably have been carried out in a Soviet-style command economy.  In today's China, however, it made little sense because so much of the development is carried out by private companies on land purchased from local governments.
Of course such a rule would never really make sense from an economic point view.  70% and 90 square meters are arbitrary numbers.  It is highly unlikely that these would be optimal for every neighborhood of every city or even as city-wide averages for every municipality.
Tim:  You present case after case of central planning gone amok at every level of government in China.  Among others, the Tieben Steel quagmire in Changzhou comes to mind.   How are these favored projects different than say, Solyndra in the US?  Or more to the point, what are the differences between the problems China faces today, with those that the US faces?
Mark:  These problems are basically the same in every country.  The main difference between China and the US is simply one of degree.  If most of the US economy was controlled by local governments you would see pretty much the same results here.
Tim:  The Communist Party now has more than 80 million members, and each member directly supports 4-5 friends and relatives with their Party subsidies.  As a consequence, a large portion of the population has come to rely on direct financial assistance from these members.  What kind of institutional inertia does this special interest group cause for policy makers that try to reform and privatize Party owned and controlled assets?
Mark:  The more wealth Party members control, the more powerful they become and the harder it is to reform.  In the 1980s Party members had to give up some of their perks but were happy to embrace the reform and opening policy because it gave them a chance to get rich.  Now that they are already wealthy, it's hard to see what they could be offered in exchange for changes to the status quo.
Tim:  You mention the evolution of the commercial Big Four banks in China.  For example, in the 1980s ICBC absorbed many of the divisions and activities that the new PBoC (central bank) used to maintain and manage.  And that China Construction Bank formed from a split with its parent, the Ministry of Finance.  Recently the PBoC told commercial lenders to "roll over government loans" — all $1.7 trillion coming due in the next three years.  Has the banking sector truly reformed like the NDRC and various Western financial consultants claim it has?
Mark:  Evidently not.  The many organizational changes at the state-sector banks have failed to get to the root of the problem, which is Party control of bank lending.
Tim:  As the story goes, when Ludwig von Mises was asked if there was anything that separated a free-market economy from a socialist endeavor, he said "a stock market."   China has several, by volume the two largest of which are in Shanghai and Shenzhen.  What do you think Mises would say about that?  Is there any firm division between a socialist state and one that is free-market driven?  Are these 'cargo cult' stock markets?
Mark:  I don't think Mises was thinking of stock markets where most of the shares are state owned.  You can't really have a free market economy as long as the means of production are in the hands of the state.  Securitizing the state's ownership rights doesn't change this reality.
At the same time, however, Chinese companies do raise money by selling shares.  So we can't really call the stock markets 'cargo cult' markets.  The real cargo cultism occurs when local governments build absurd projects such as replicas of Beijing Olympics venues or grandiose "international" airports.
Tim:  I frequently hear bullish expats explain that the bearish 'pessimism' reported from the WSJ and Bloomberg are merely exceptions to the rule.  That beyond the marginal freedoms that the average Chinese person enjoys (e.g., fewer restrictions on marriage, hours of work, entertainment, where to shop), that the average Chinese entrepreneur has better chances, easier chances to set-up shop and satiate market demand — than they would have in Western countries like the US.  Do you think this is the case?
Mark:  I think that's the case for well-connected Chinese entrepreneurs but not for anybody else.  Lack of government interference is something people enjoy because they are above the law, not because they are free.
Tim:  In one egregious case of bank fraud you note a case-study:
One of the largest cases to be made public came to light almost immediately following the CBRC's urgent notification.  The Huanghe Rd. branch of the China Construction Bank in Luohe, Henan Province, was found to have accepted 319 million yuan worth of bills without authorization.  As a "second tier" branch, it was only authorized to accept bills with 100 percent margin deposits.  To get around this requirement, the management simply began to do an off balance sheet business, accepting bills with less than 100 percent margin and not reporting them to the head office.
This does not seem to be an exception to the rule, as you note moments later that stock market speculators, that used such techniques went into a frenzy to liquidate their holdings.  And that,
One effect of the crackdown was that stock market speculators using discounted bills to finance trades were suddenly forced to liquidate their positions.  This appears to have been one of the main reasons for the nine percent decline in the Shanghai Stock Exchange index from July 3 to July 31, 2006.
Is there any way as an outside, foreign investor, to trust the financial books of banks in China?  After all, during the height of the financial crisis, many financial pundits lauded the seemingly conservative banking environment in China — which supposedly sheltered the country from the subsequent fallout.
Mark:  No I don't think anyone should trust the banks financials.  They are obviously not doing enough provisioning for non-performing loans, particularly loans to local government investment platforms.  Judging from how the Hong Kong-listed banks have performed, it's clear that most market participants don't believe the banks' reporting either.
Tim:  With all this bearishness, what are some bright gems about China?  Is the typical Chinese better off today than they were at any other time in the past 200 years?
Mark:  Yes, it certainly must be true that the typical Chinese is better off.  And there's no doubt that China's post-1978 economic 'miracle' is real.  The point I'm making in my book is that investment during booms tends to be inefficient, not that all of the projects are Potemkin villages.
Tim:  What are your future plans with Quantrarian?
Mark:  At the moment our fund is entirely invested in Iraq Stock Exchange listed companies (mostly banks).  This is likely to continue to be the case for the foreseeable future.
Tim:  Any other parting words regarding the financial future of China, the US and the global economy?
Mark:  I think China is likely to experience a protracted deceleration over the next decade, much as it did following the investment boom of 1993.  That time, GDP growth trended downward for almost a decade.  I don't know why this time should be different.
Future investment booms will also have a much greater inflationary impact on the world economy than has been the case so far.  As China's share of global GDP continues to rise, I think Chinese investment is likely to become a major driver of the global business cycle.
Tim: Thanks again for your time.  Readers may be interested in Mark's writings at the Mises Institute, Iraq Business News, Project Syndicate and Asia Times.