This question was recently answered in length by physicist Steven Weinberg in the NY Review of Books.
After a well-written overview of how science projects grew from privately-funded individual labs to publicly-funded international collaborations, Weinberg states that:
It seems to me that what is really needed is not more special pleading for one or another particular public good, but for all the people who care about these things to unite in restoring higher and more progressive tax rates, especially on investment income. I am not an economist, but I talk to economists, and I gather that dollar for dollar, government spending stimulates the economy more than tax cuts. It is simply a fallacy to say that we cannot afford increased government spending. But given the anti-tax mania that seems to be gripping the public, views like these are political poison. This is the real crisis, and not just for science.
When boiled down, what Weinberg promotes is actually stated most clearly by H. L. Mencken, "Every election is a sort of advance auction sale of stolen goods."  Weinberg has created a existential slippery slope, one that assumes that only governments can provide the goods and services that are currently on the chopping block.  Will we all run around like headless chickens if the government no longer is the sole financier and provider of roads, schools, modern art and particle colliders?
The actual problem facing Big Science is a lack of creativity and critical thinking.  In Weinberg's mind, because the state has historically had the largest piggy bank at the table and has historically divvied out funds, he thinks the solution to all solvency issues is to continue appropriating (my euphemism for coerced) funds from the haves.    However if you remove the state and its funding, the monies it appropriated from taxpayers does not disappear into a black hole.   Rather the less money that goes to the government necessarily means the more capital is available for spending by private individuals, companies and institutions.
For example: Sergey Brin, Larry Page, James Cameron and several other high-rollers are set to announce next Tuesday about a private endeavor to capture and mine an asteroid.
Weinberg's plea is just the latest in a line of well-intentioned science promoters (following most notably Sagan) yet his solution is misplaced.  Science took place before the state monopolized both scarce resources and skilled human capital.   In the event that government agencies are defunded and taxes are returned to individuals, what would stop private individuals in the future from financing other such activities?  If there is a commercial and practical application to the research surely there will be capitalists and entrepreneurs nearby.
In an ironic twist, Weinberg also noted in the same article that: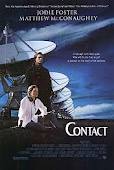 Space-based astronomy has a special problem in the US. NASA, the government agency responsible for this work, has always devoted more of its resources to manned space flight, which contributes little to science. All of the space-based observatories that have contributed so much to astronomy in recent years have been unmanned. The International Space Station was sold in part as a scientific laboratory, but nothing of scientific importance has come from it. Last year a cosmic ray observatory was carried up to the Space Station (after NASA had tried to remove it from the schedule for shuttle flights), and for the first time significant science may be done on the Space Station, but astronauts will have no part in its operation, and it could have been developed more cheaply as an unmanned satellite.
Look, the bottom line is that Big Science is socialism for engineers.  Despite claims to the contrary, the same problem that plagues all socialized endeavors (e.g. politicization, favoritism, subsidization, price distortion, misallocation) also plays a leading role in government planned science projects.  What particle scientists really needs is to take a page from NASA and hire Hollywood  spin-doctors  to portray the life-or-death drama at CERN.  And then get a voice over actor like the late-Don LaFontaine to talk about one physicist who is on a mission to save all of humanity by pressing the "any key."
It is not a tumor
Many moons ago back in the suburb of Richardson I found out my high school physics teacher had originally moved from California to work on the SSC project down in Waxahachie — the same high-energy particle project that Weinberg discusses at length in his article.  And at the time my teacher held a similar opinion as Steven.
I haven't spoken to her since I graduated last century but when the dust settled, science marched on.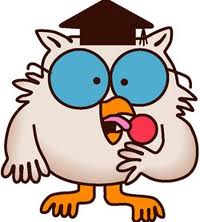 Innovation in telephony did not end when the FCC privatized the air-waves.  Innovation in computing did not end when the NSF privatized their supercomputing facilities.   Innovation in the web browsing industry did not end after Mosaic's team developed Netscape.   Innovation from pre-Web 1.0 technologies did not end after the national pipes were opened to commercial activity.
Twenty years from now – barring an apocalypse – science projects will continue to be carried out by curious individuals and enterprising firms.  We still might not know anything new about the Higgs boson, but then again maybe there is nothing commercially useful about the god particle.  And besides, it is not fair or just to coerce taxpayers to fund any agency, let alone NASA, NIH or any other alphabet organization.
Who knows, perhaps twenty years from now the Intel-IBM-Hasselhoff supercolider will have finally solved some of the fundamental questions of the day such as unifying quantum mechanics and gravity or how many licks it takes to get to the center of a tootsie pop.  After all, the big in Big Science is entirely relative.  Just ask the winners of the Ig Nobel's.